CONTEST IS CLOSED
Almost no entries were sent and some did not meet the quality criteria. There were not enough people to claim all the prizes we had, so the 1st prize of 4000 LBC for the Video Contest has been removed, and Networking Bounty as well. This will result in that we will have funds left to organize a better contest later.
Winners
Video Contest: This contest had only one entry, and unfortunately it exceeded our time limit, so instead of receiving the 1st prize, he will get 1000 LBC, equivalent to the 2nd prize:

This video was made by @Clement in the LBRY Discord Chat, and he will receive 1000 LBC.
Networking Bounty: Only 4 people participated. @Clement had 15 tickets outranking the other participants by far. Although he had the superior advantage, his luck was against him because @jonnytracker ended up winning first prize of 500 LBC.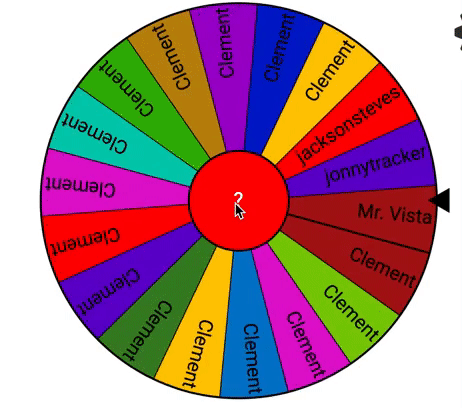 For 2nd prize however, @Clement won 400 LBC: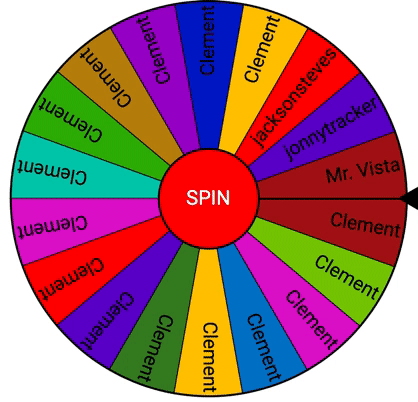 Retweet Contest: @ShakibCr on Twitter was drawn with TwitterDraw.com and won 500 LBC.
Remember to provide your name and address, so we can send everyone the participation reward: The Elegant Community Shopping Bag and some crazy stickers.
Claim your prizes in our chat at https://invite.lbry.community
Now we have to go back to the drawing board to organize a contest that gathers more participants.
---
CONTEST DETAILS
Networking Bounty (Total 2000 LBC)
Perform tasks to spread the word and do some old fashioned networking. You can participate here.
Video Contest
Record a Video: YouTube Sync Tutorial. Total 5000 LBC.
Protect your Videos: Record a video and get the chance to win 4000 LBC by creating instructions towards getting YouTubers to sync their YouTube-channel with the censorship-resistant LBRY Protocol. NOTE: LBRYs YouTube Sync grants money to YouTubers with many subscribers – the more subscribers you have, the more money you get!
Contest Started: 30th of July, 20:00 UTC
Contest Ends: 10th of September, 20:00 UTC
Winners are Announced: 17th of September, 20:00 UTC
Winning Prizes:
Video 1st prize: 4000 LBC (How many $ is this worth?)
Video 2nd prize: 1000 LBC
Participation reward: Elegant Community Bags & Stickers
Participate in the Video Contest? Read below
What is LBC? A Cryptocurrency
LBC is short for 'LBRY Credits', a cryptocurrency built on Blockchain Technology. You can sell LBC for Bitcoin (BTC), and ultimately get $US Dollars or your local currency.
How to enter the contest
Record a video with real life footage. Record yourself or another person explaining about Youtube Sync, or capture your computer screen, or make an animation. Please make it as 'homemade' as you can.
Edit the video to make it nice.
Wait until we have voted for the best video.
Contest Assignment:
Record a video which works as a tutorial and explains YouTube Sync, and mentions LBRY App and LBRY Community together with the 3 provided links. Use your screen recorder, smartphone, or webcam or even better; a video camera.
YouTube Sync allows you to protect all your YouTube videos from censorship, by synchronizing them with the LBRY network. It also allows you to earn money directly from your videos, and by being the first – You will receive money rewards directly from the company that made LBRY.  Go ask the creators about it in the official LBRY Discord Chat
LBRY App is the 'browser' app for the LBRY network, and it supports ANY digital files. It is a free market of digital files, and is censorship-resistant. Go ask the creators about it in the official LBRY Discord Chat
What is LBRY Community?
It is a website developed by LBRY-C Team – an organically grown and independent community initiative funded by https://lbry.fund. We wish to engage everyone to use the LBRY Protocol. Read more about LBRY-C Team.
What will make you win the 4000 LBC?
Follow the rules.
Quality of your audio – We recommend to use an external microphone.
Quality of your video – Webcams are usually low quality. Use light to your advantage.
A skillful performance of the people in the video.
Correctness of facts in your video. A single incorrect fact will make us not choose your video.
Originality – Be creative. Stick out from the crowd.
Learn about LBRY, and be the best to communicate it with a beautiful video.
Rules
(Strict! Risk for Disqualification!)
Accepted method of recording: Screen-Capture, Animation, Stop-motion, Camera-footage, (anything home-made.)
Un-accepted method of video: Using Templates you find online, (anything which isn't originally made by you.)
The title of the video has to be "YouTube Sync for LBRY – Protect your videos & earn money – Presented by YOURNAME"
The video must mainly be about YouTube Sync, but also mention LBRY Community and LBRY App, .
COPYRIGHT: It is illegal to publish copyrighted material without consent from the creator. This will disqualify you. Be aware.
English: It needs to be an English video. We do not currently speak other languages.
The description in the video must include the 3 Required Links below.
3 Required Links:
These 3 links need to be included in your video description.
https://lbry.io/youtube?r=lbryc (Youtube Sync – Protect Your Videos)

https://lbry.io/get?r=lbryc (Download LBRY App)

https://lbry.community/contests (LBRY Community Contests)
NOTICE: These links are our LBRY-C Team's referral links. Our team and project is funded by clicking these, so with this video, you will directly support us with money for our development! Read more about LBRY-C Team.
Duration of video
Minimum: 2 min. Maximum: 5 min.
File-size
Max 50 megabytes.
File-type
Only .mp4 filetype is accepted for upload. (Online .mp4-converter)
How are winners chosen?
At LBRY-C we have a Creative Department and a number of team members who are very picky and peculiar about what we want to show on the front page of LBRY Community. We will all watch your videos and determine who has the best video.
Disclaimer
LBRY-C Team reserves the right to reject entries which we deem inappropriate, or doesn't fulfil our quality standards. We may also change rules, extend or cancel the contest if there are not enough entries or not enough competition.
Questions about the Contest & Bounty?
Visit LBRY-C Discord Chat and ask us.
Good luck, and happy recording!